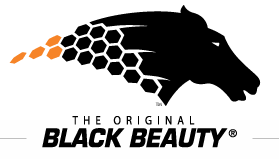 The Original Black Beauty Abrasive is available at "GISSL"; we are the ONLY authorized distributor of this product in the Caribbean.
Black Beauty is high in quality' chemically inert' low free silica – Less than 0.1% and low dusting. This product are utilized in a wide range of application including removal of surface coating such as rust' paint and scale from a variety of substrates' especially structural steel and concrete.
Black Beauty Abrasive Product Grades:

Extra Fine: Use Extra Fine to clean surfaces and create a smooth finish' Brush-off Blast or in a high pressure water blast system.
Fine: For new construction' light paint and rust removal' and for special maintenance applications requiring reduced profiles. Bridge maintenance' light mill scale' paint and rust' new structural steel.
Medium: For general purpose repair and maintenance blasting for the removal of paint and rust' structural steel' mill scale' general purpose' aggregate exposure.
Available Packaging Sizes:
100lbs bags
Jumbo Sack 1.5 tons
Features and Benefits
●Less than 0.1% free silica BLACK BEAUTY® abrasives are an original green' recycled
product manufactured from coal combustion by-product.
●Hard angular particles BLACK BEAUTY® abrasives are fast cutting' low dusting'
and tough enough to get the job done.
●Uniform density BLACK BEAUTY® abrasives have less than 0.1% free silica
compared to sand at up to 99% free silica
●Low friability BLACK BEAUTY® abrasives are not causally linked with any
disease' including silicosis. They exceed military' industry and
●Low dusting California standards' thereby enhancing worker safety and
potentially reducing costs associated with special waste handling
●Chemically inert and worker liability insurance.
●Passes California Title 17 BLACK BEAUTY® abrasives comply with the newest and
(CARB) (Selected certified most technically advanced abrasive specifications available.
Plant Locations)
The product name BLACK BEAUTY® refers to a by-product of the combustion of coal that is processed into abrasive products by REED Minerals' a division of Harsco Corporation.
Typically' it is fused ferro-alumino-sili-cate of complex composition' formed when the molten slag is quenched in cold water. The quenching instantly solidifies the molten solution into an amorphous or non-crystalline glass' and by thermal shock' fractures the slag into rough' angular particles.
The overall appearance of the mater-ial is that of a coarse' black aggre-gate
Product Features that are beneficial for BLACK BEAUTY® abrasives:
● High Hardness – Product ranges between 6 and 7 on the Moh's Scale of Mineral Hardness' and is characterized by low friability and low dusting' especially important on jobsites in congested areas or where emission containment is specified.
●Angular Particle Shape – Provides for excellent abrasive qualities; high productivity' surface cleanliness' and surface profile.
●Specific Gravity – Consistency of chemistry provides a consistent specific gravity.
●Less than 0.1% free silica – "High free silica" products have been found to increase the risk of silicosis. BLACK BEAUTY® abrasive is classified as a "low free silica" abrasive and can be used when "low free silica" abrasives are specified.
●Chemically stable – BLACK BEAUTY® abrasive is chemically inert and virtually non-leachable as demonstrated by independent laboratory testing